THREE DAY WEEKEND!!! Splash into the pool and fire up the grill! I have put together some fun outfits & accessories that will take you easily through the weekend and beyond all while showing your patriotism.
Red White & Brew - For the gal that likes to pop a top & hit the lake, the Red White & Brew top paired with our new girlfriend Madison jeans is the perfect weekend outfit. Nothing pairs better with a great outfit than our adult sippy cups. Grab one in store- we have lots of colors available. We added a little flair to the outfit with our iridescent Icon Taylor slides to slip on & off before you jump in to cool down.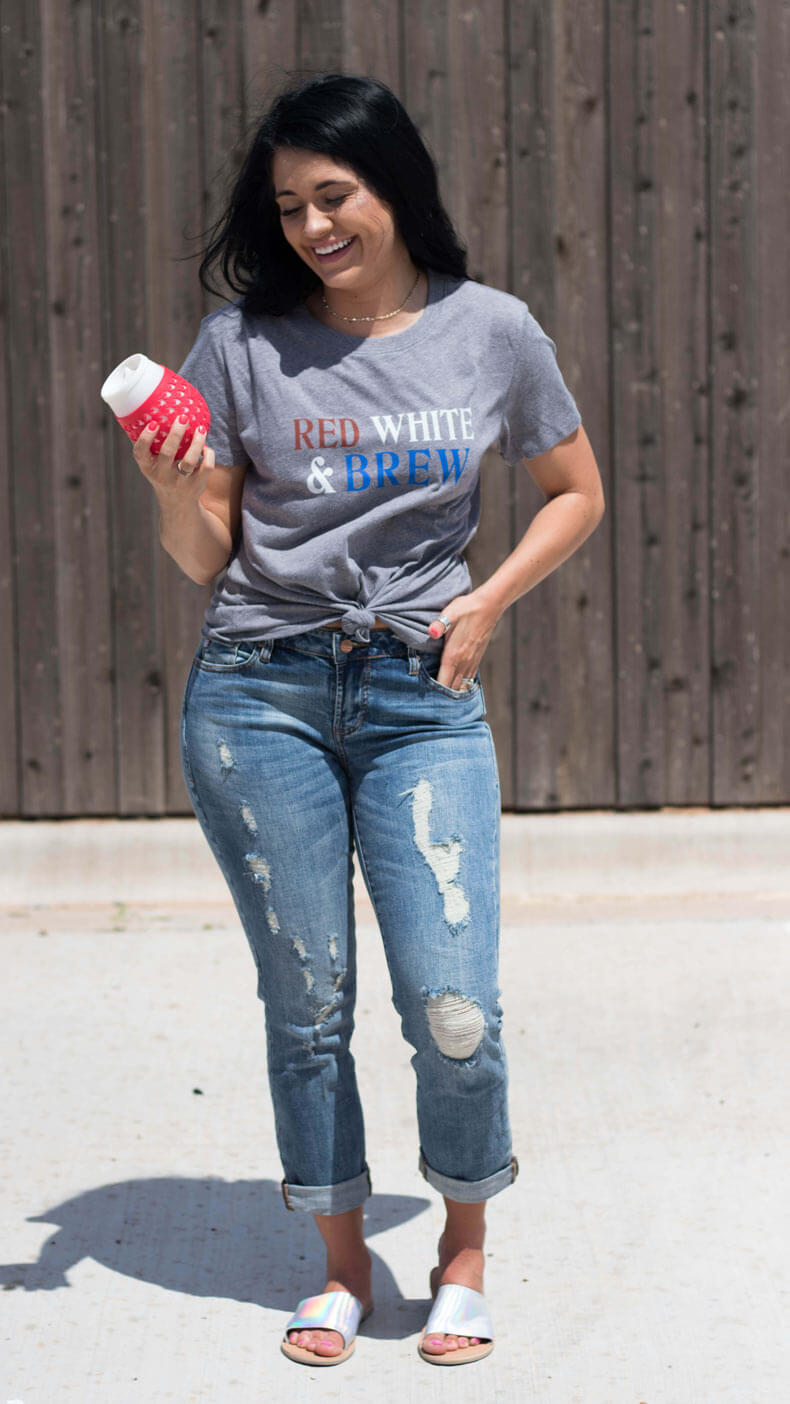 Stadium Red Romper- Turn up the heat with this sassy little number. The flirty off the shoulder fit and ruffle detail make this the perfect choice for the gal wanting to have fun with her style. Add our Zala snake platforms to elevate the look. Stadium Red Romper Dress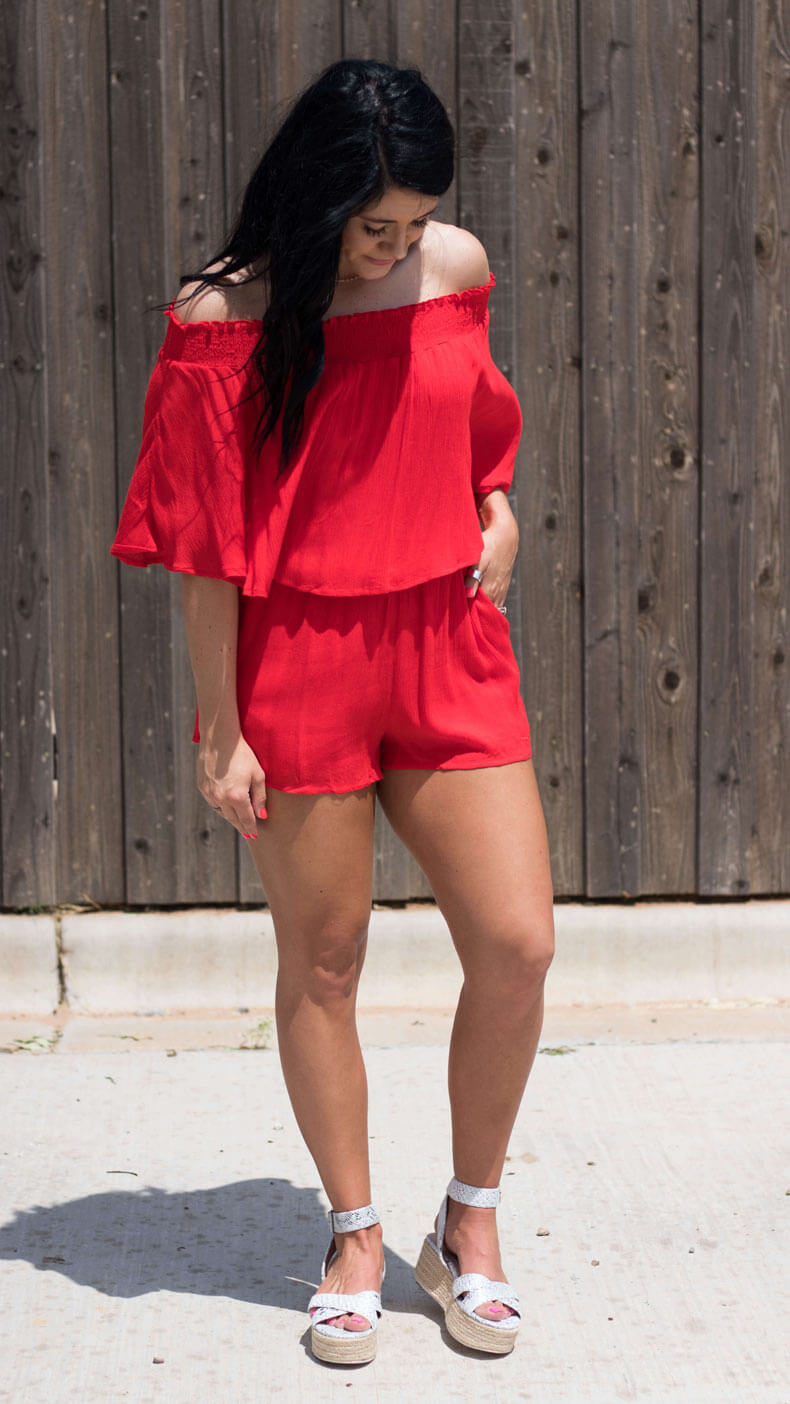 Party Like It's 1999---Sing the anthem of your days in this made for you outfit!!!! Throw this fun tee on with our red hot Liberty Jeans and add the metallica bow slides to give your outfit a girly edge.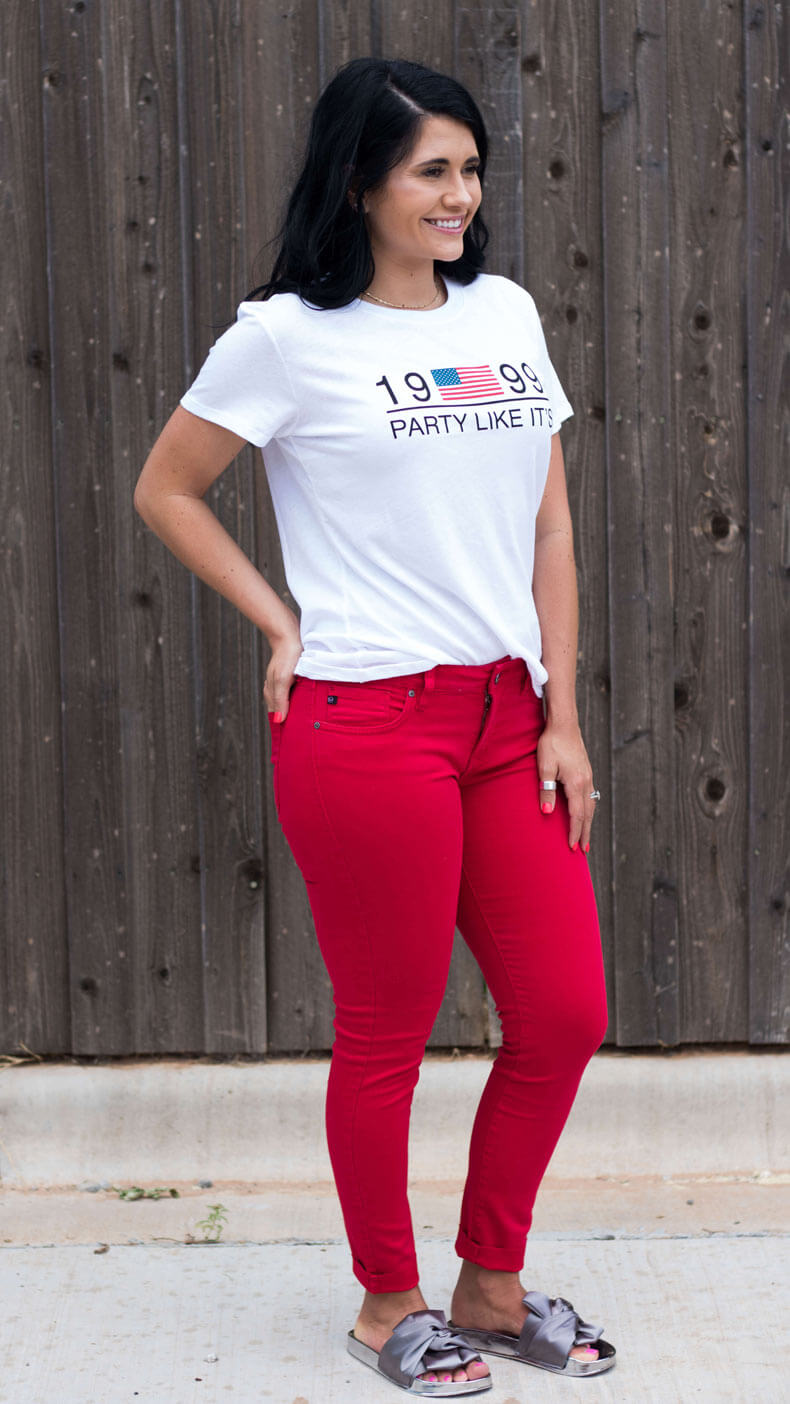 Crisp, clean & collared--I got you girl. Maybe completely casual isn't your style but you won't be sacrificing anything with this sophisticated look. Our boyfriend stripe button up top is airy and comfy just like you like. Features an off the shoulder (wide neck) detail that shows off your shoulders (I know you've been killin' it at the gym lately). I paired it with our Optic White Playback Dear John jeans (These are high rise, cropped jeans that your body will LOVE.) and our hot newIcon Sia sandalsin copper.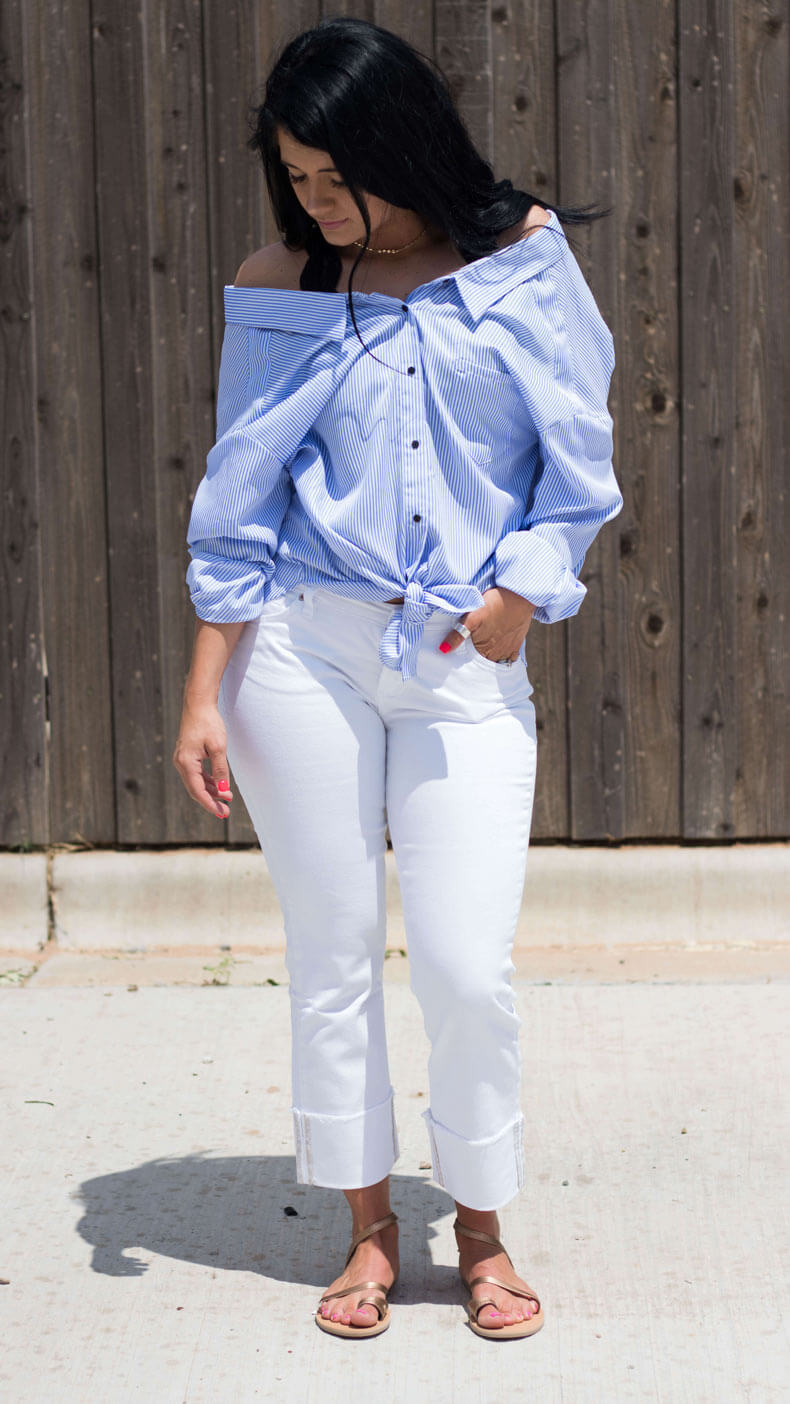 Now, let's hit the weekend, work on our tan and enjoy the sunshine! Don't forget to honor the fallen men and women who so selflessly gave their lives for us to live in this beautiful country.
XOXO,
Ruby