Keeping your style fresh as you transition from day to night fashion can be challenging, but by carefully selecting the right pieces that offer versatility and contemporary looks, your wardrobe can do the trick!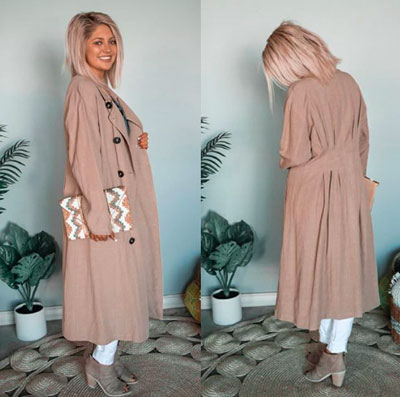 Whether you want to go from work to evening outfits to dress for success with, or are just looking for some cute Friday night outfits without the fuss, Vibeage has some tips that you can easily adopt.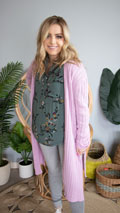 1. Shed Some Chic Layers
When it comes to all-day-wear in fashion, layers are absolutely key. Whether you're dressing for a cooler morning commute or hot summer nights, be sure to incorporate a stylish long cardigan, kimono, duster, or similar piece into your closet that can be paired with anything from work slacks to your favorite denim. We recommend opting for day to night fashion pieces with some texture or in an exciting shade like moss or lavender to add some dimension and a pop of color to your ensemble.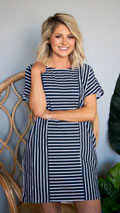 2. Shift Your Style with Shift Dresses
One of our go-to silhouettes for daytime business and nighttime fun is shift dresses! These super versatile pieces are oh-so-easy to wear, are flattering on every body type, and can be styled with your favorite cute shoes and accessories to create cute looks that are totally you.
Create seamless work to evening outfits by opting for a tastefully-patterned or solid shade shift dress, with a semi-loose fit. Simply add a statement necklace and throw on a pair of heels or a bright shade of lipstick to take these workplace-appropriate and day to night fashion ensembles to totally cute Friday night outfits!
3. Move with Ease in Mules
Mules are among the trendiest (and most comfortable!) footwear options of the moment, and luckily, they also manage to be formal enough for work and cute enough for nights out.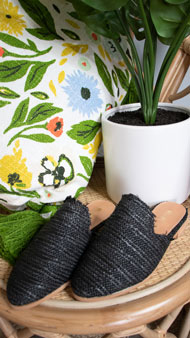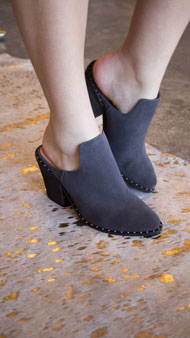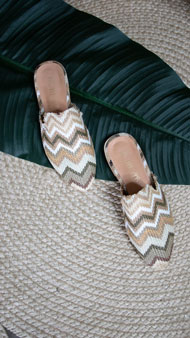 It's so simple to slide your feet into these streamlined shoes. With so many different styles and materials to choose from, you can play with more some unique accents like subtle studs for something a little different. Our number one choice for amazing footwear when it comes to day to night fashion, mules can have block heels to pair with your sheath dress or a flatter finish that looks super cute with ankle length pants or pencil skirts.
4. Get Playful in Pretty Blouses
One simple way to make getting dressed every morning and transitioning with work to evening outfits easier is to keep your work-ready bottoms more simple (stick to a design that flatters you, like straight leg slacks) and showing personality with cute blouses. Don't be afraid to experiment with bold colors, textures, or patterns. Layer a traditional blazer or a classic cardigan over top to create day to night fashion during the work day and add a statement necklace to add more flair.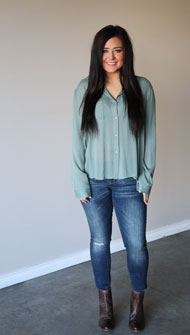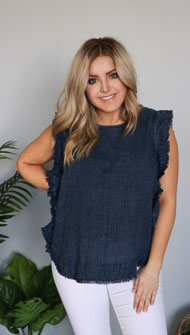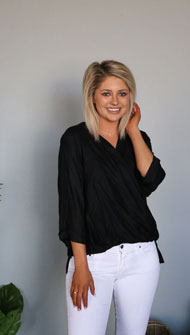 Enjoy your outfits more when you sport modern takes on traditional tops in blouses with ruffled sleeves, hi-low button-ups, or effortless pieces with a swoop-front detail. These tops look just as perfect at your 9 a.m. meeting as they do at happy hour, making them the foundation for our favorite Friday night outfits!
5. Don't Forget Your Elegant Accessories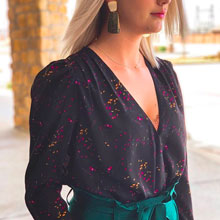 No work to evening outfits are complete without some amazing accessories. Even if the rest of your ensemble is more understated, we love adding a delicate necklace, bold geometric earrings, or a simple gold bangle to add some adorable flair to our day to night fashion.
Being trendy, comfortable, and professional may seem like a conundrum, but fashion is all about being creative no matter the occasion! Discover more inspiration for your everyday, workplace, and special occasion style at Vibeage today!