Halloween is one of those "holidays" that just sneaks up on me EVERY.SINGLE.YEAR. I get so busy worried about my kid's costumes, that I often times forget to get myself a cute costume.Lately, I've been crazy busy trying to stock the store and make sure everything is sailing smoothly and I haven't had a chance to even think about what my costume might be. Because of that, I decided to go through the store and come up with a few easy DIY costumes that you can make out of your recent Vibeage purchases that will go beyond just Halloween. I mean, can you really wear that french fry costume all year?? Probably not.
Rosie The Riveter is probably one of the easiest costumes ever. We grabbed our Dear John Renee Side Lace Up Denim Jacket and paired with our Basic Body Tee, Brisa Gisele High Rise Skinny and the Red Marie Sneakers. We added a cute cheap bandana from the men's work department at Walmart and BAM! You have a simple Rosie costume. Each piece is a staple from your every day wardrobe!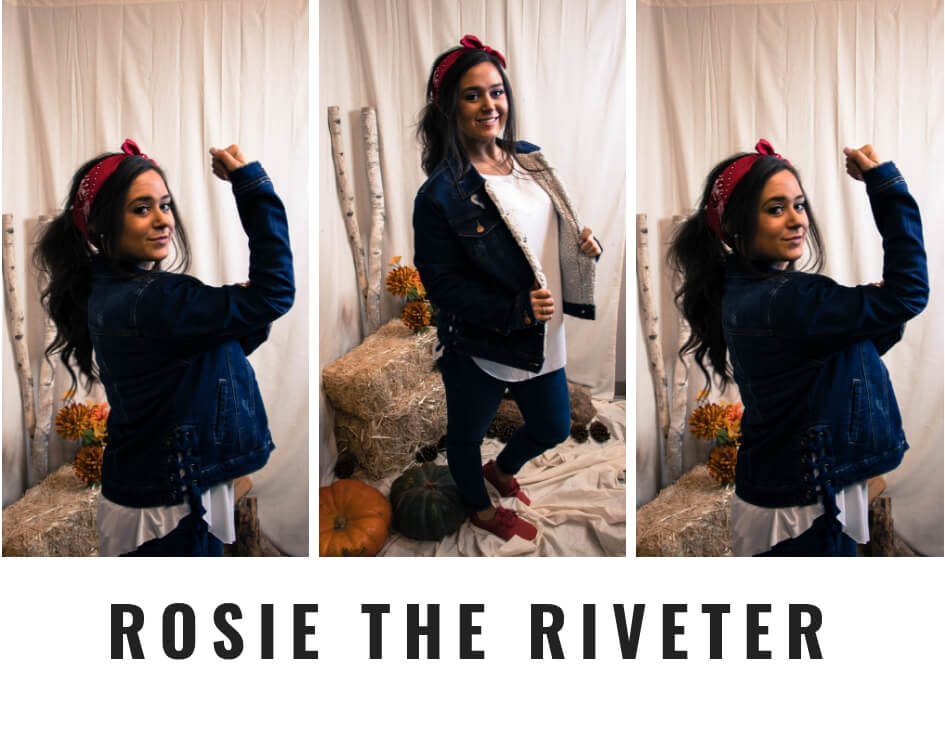 Now if you're more into costumes that require a little face-painting, then our scarecrow costume is a must! This super cute and girly Cabin Fever Twist Plaid Top was our first pick. It's got a cute tie up detail on the front and a 3/4 sleeve roll up option, if ya get warm chasing your little ghoul(s). We paired it with our cropped Black Orchid Denim. Yes, we stuffed a little hay in the distressed parts to give it the "real" scarecrow feel. We also added our favorite Greyson Hat and finished the look off with a few stitch lines on Brooke's face. We did those with a black eyeliner pencil. Brooke completed her look with the Vegas moro booties (one of my personal faves).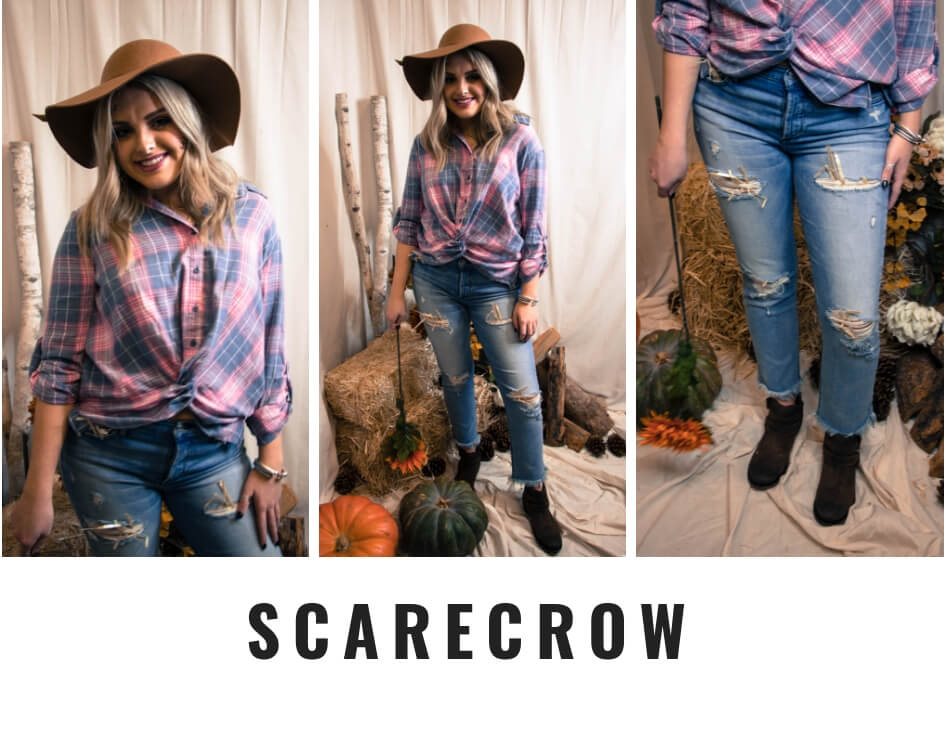 We also tried our hand at the sassy kitty costume. This is not your typical kitty costume, ladies. We took our Sideline Sass dress, added our favorite Let's Get Wild Cardigan, cheap kitty ears (tail is optional) and drew on whiskers and a nose. We completed the look with the new and very comfortable wedged Anahata Bootie. Emily loved her look!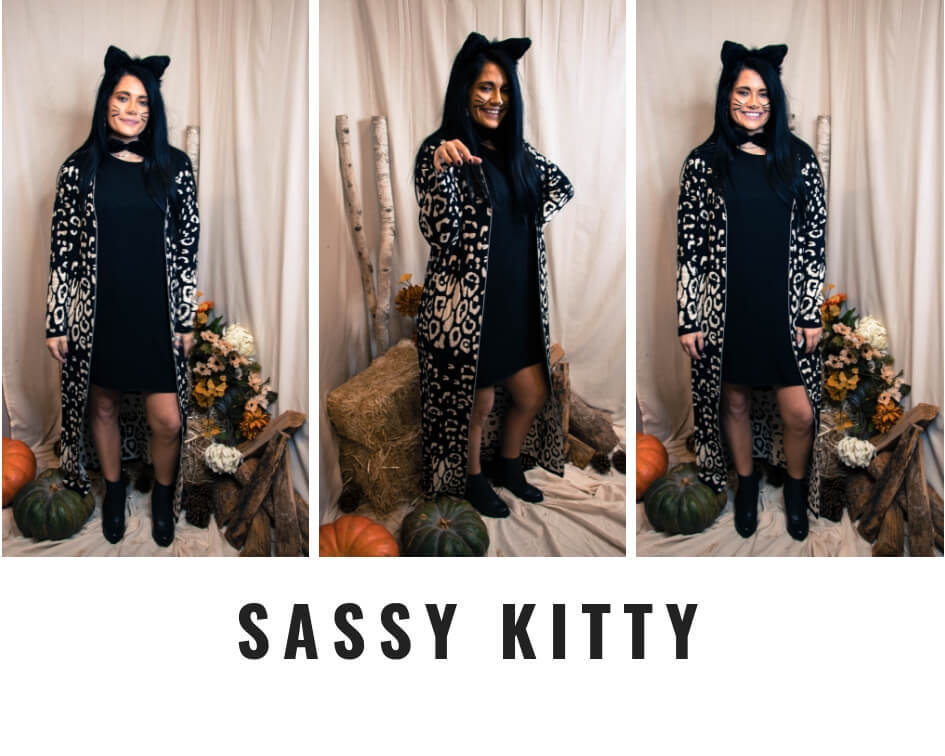 I hope my easy DIY costume ideas help get you dressed up before you take your little ghouls out for some trick or treating. Halloween should be fun for you too!
Don't forget to stop by and see us in store Saturday, 10/27 for our first ever Vamps and Vino Halloween party.
Be sure to bring the kiddos by in their costumes as we will be handing out candy! Be sure to enter our gift card giveaway for yourself on our FB page. Link is listed below.
RSVP here>>> https://www.facebook.com/events/1943693199272076/
See you soon!
XOXO,
Ruby