Hey Gals,
We have reached the end of school. ***Sigh*** What a relief! Whether you have kiddos or are a single gal, we can all agree that the time to travel has FINALLY arrived. A little getaway to tour vineyards or visit the coast fill our weekends. The true challenge becomes, what should I pack? We all have seen this famous quote made by women everywhere. There is nothing worse than getting back Sunday night, unpacking Monday and washing 1700 loads of laundry from your trip. (Side note: Am I the only person that washes everything again even though I didn't wear ALL 35 of my outfits I packed?)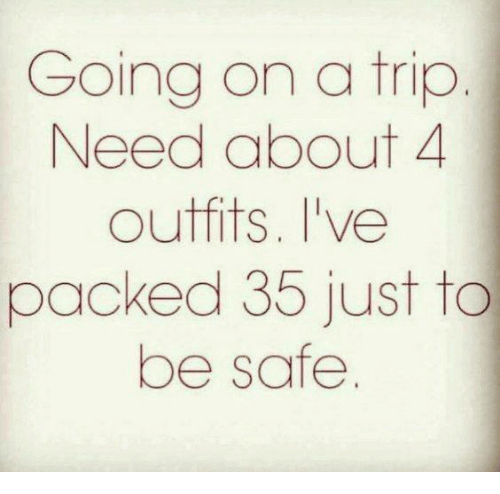 Let's STOP being that girl and start being the girl that packs her suitcase confidently. The girl that trusts that what she has packed will be both comfortable and stylish from her shoes to her jewelry. I have gone through the store and chosen a few of the essentials you will need when loading up for a weekend getaway.
First things first.. The Travel outfit.
No one really puts that much thought into this outfit. Judging from my awful appearances at airports, I ALWAYS fail to plan this outfit and end up getting to my destination feeling shamed when walking into the hotel. My go to outfits typically consist of leggings, an oversize tee, sneakers, hair down or up in a bun and no jewelry, however, I feel like at the age of 30 I should have my life together and I do not appear as though I do when I show up looking like that.
So let's pick that easy to wear travel outfit that will offer you style and comfort when getting to your destination. An outfit that says, "I'm ready to do the things."
Our basic tees are one of our top selling products in store. They are comfortable, lightweight, easy to pack and easy to dress up or down. The Coral Valentina V-Neck is currently a fave. The super bright coral screams, "I'm ready for summer." We also added the Kendra Cardigan to complete the outfit. A staple piece for your closet.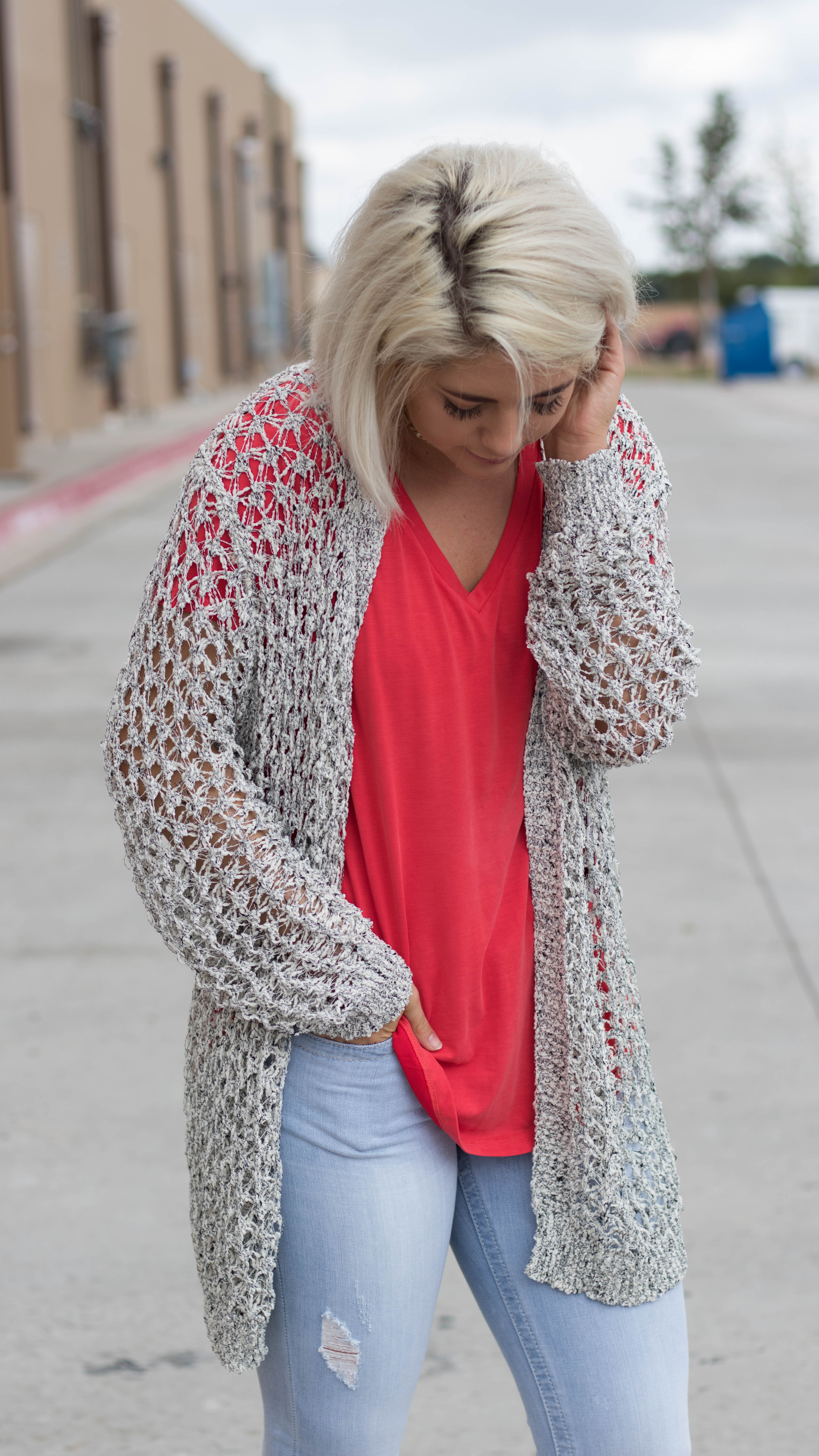 A good pair of denim is always on the packing list. You need something you can move in cause Lord knows, the people with the window seat tend to ALWAYS have to go to the bathroom. (Can I get an amen?) I have posted two color options that are my personal faves. You choose from our wide selection, just don't forget to pack them! Hustle Jeans are a great distressed option and Dear John Kooper Joyrich Skinny for a light wash--both of these will go with EVERYTHING!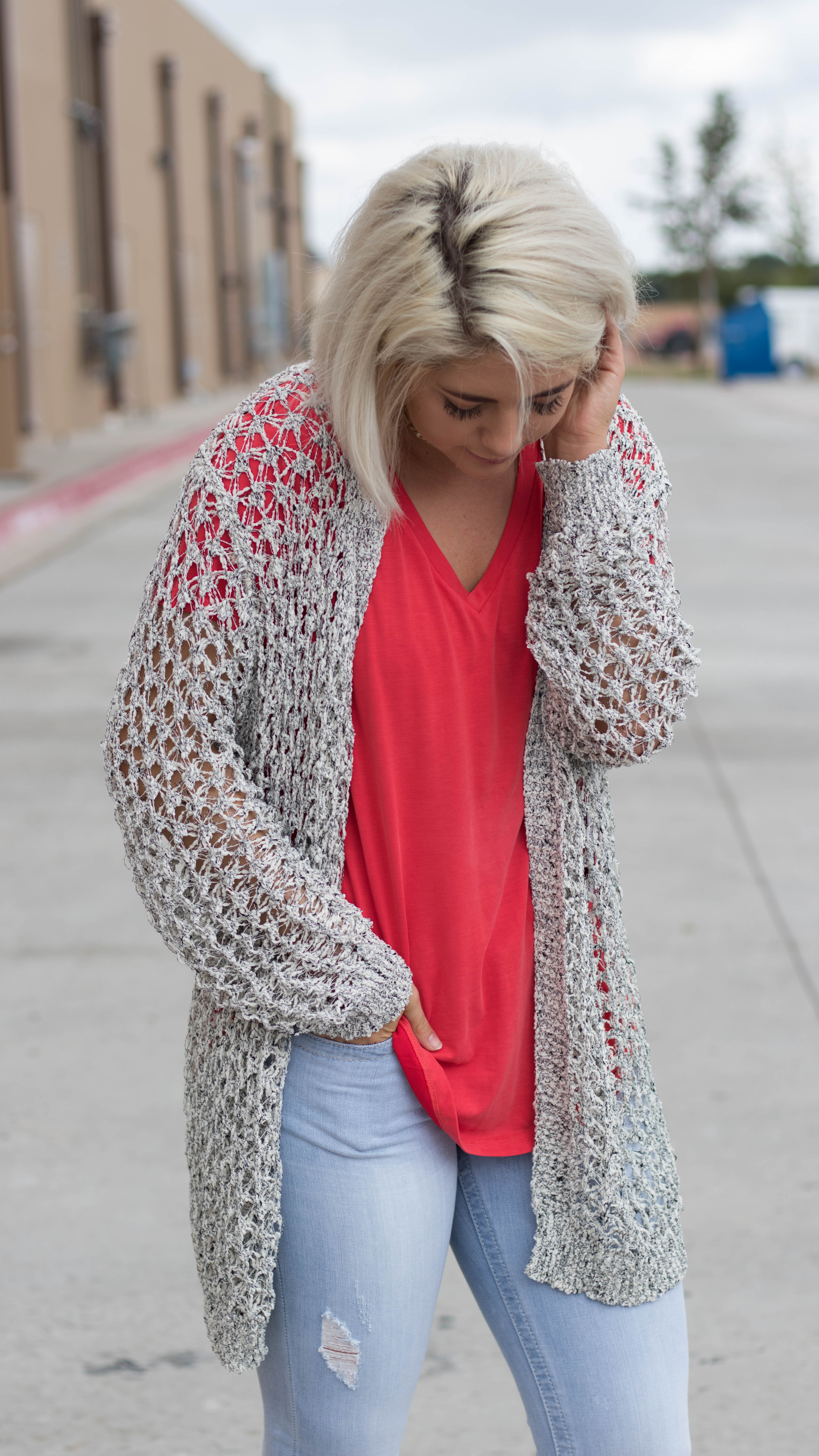 You also need a good going out outfit. Depending on WHERE you are going, you may need to pack something fancier for the occasion but I'm thinking a fun little restaurant with live music, good drinks and a fun atmosphere. The Transform Me Dress is the PERFECT little number to bring along. You have several wearing options (like 8 DIFFERENT WAYS or more) and don't sacrifice space in your suitcase or comfort AT ALL with this. You can add a cute necklace and cute shoes to complete you look.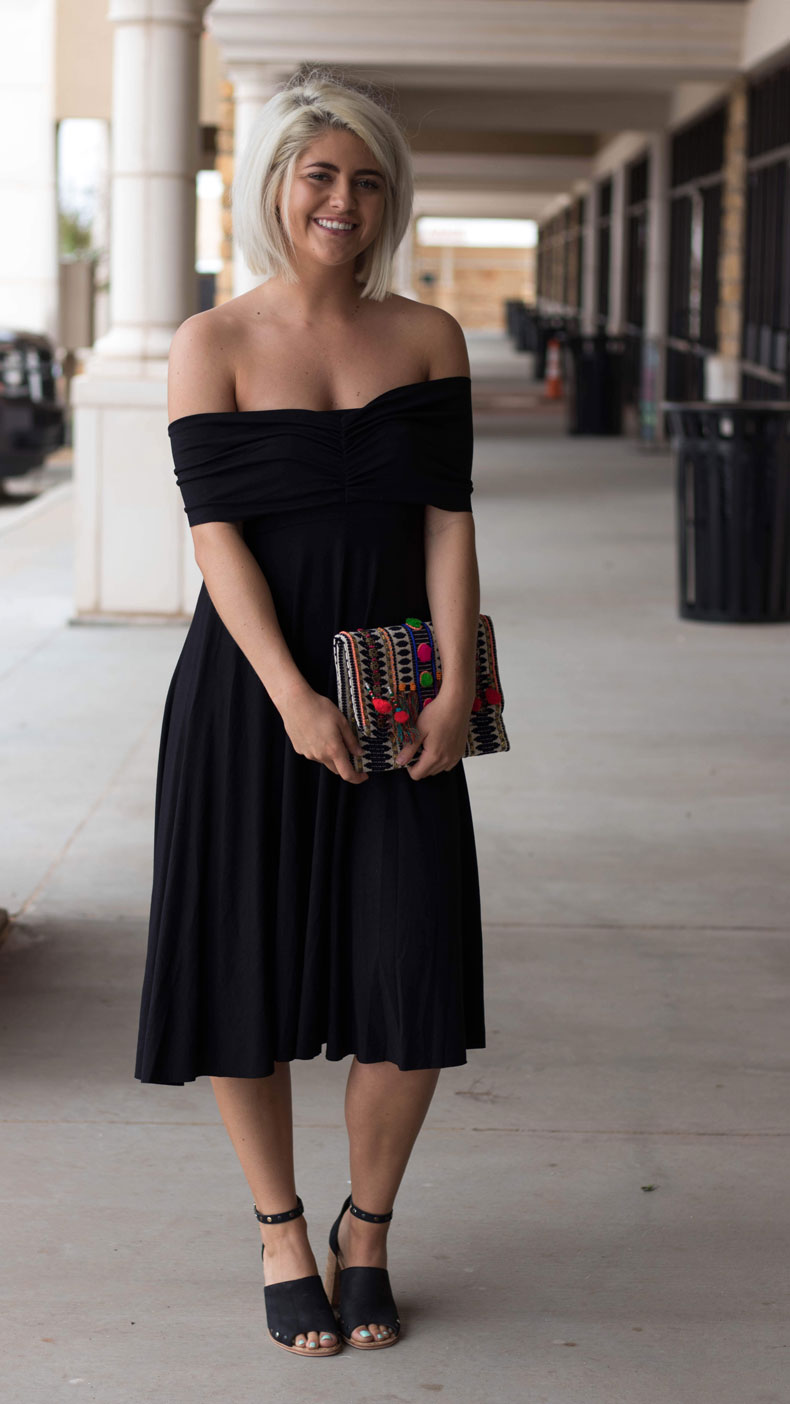 We can't forget shoes. I suggest always bringing a more dressed up pair and a casual pair when traveling. I always miscalculate how much we will actually be walking and end up with achy feet or buying a more comfortable pair while on my trip. I love the Weave Sandals.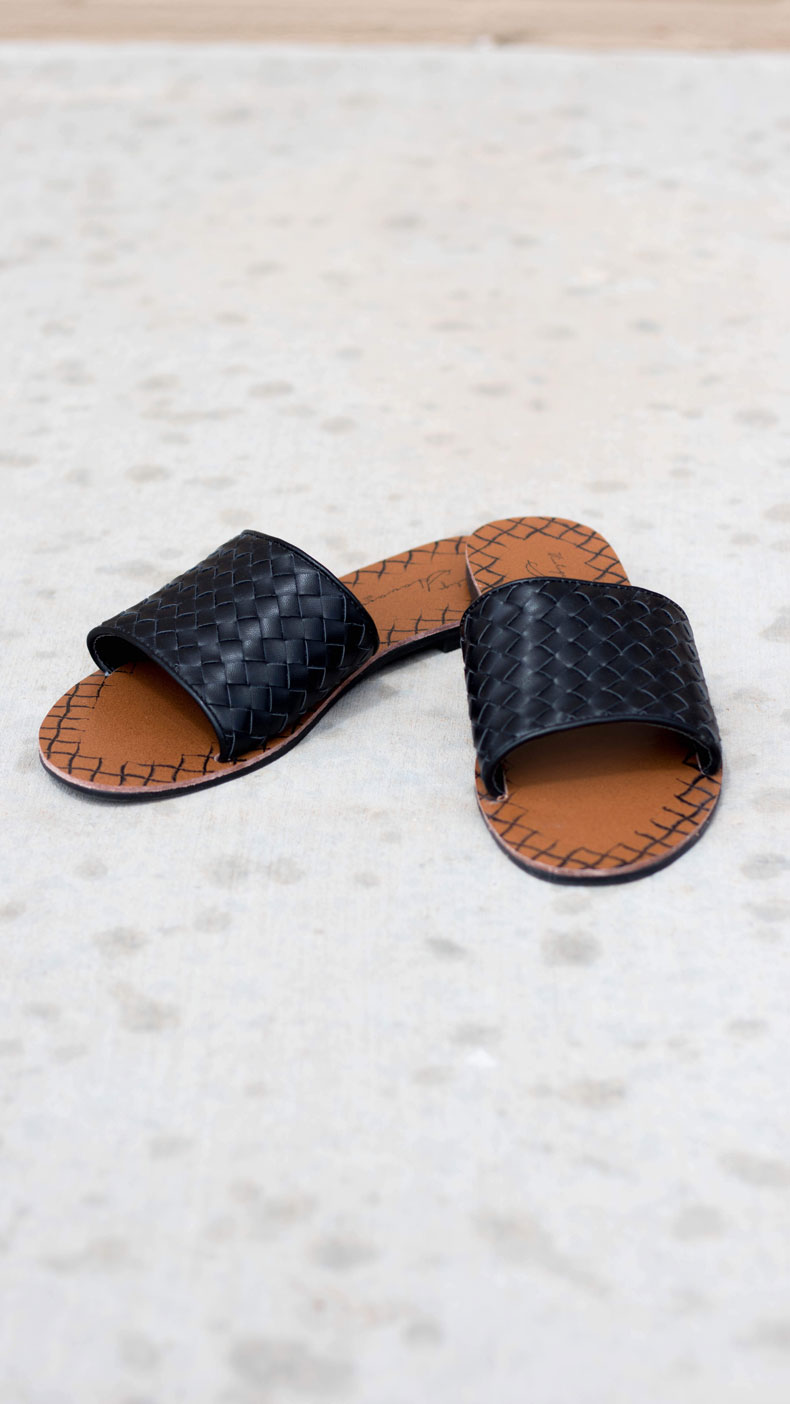 & our Chinese Laundry Savana Block Heel. Both are easy on your feet & look great!
Do not forget to accessorize. Often times, this is the last thought about detail when traveling. A cute pair of jewels completes your looks and adds some extra sparkle. Take a look at our selection here.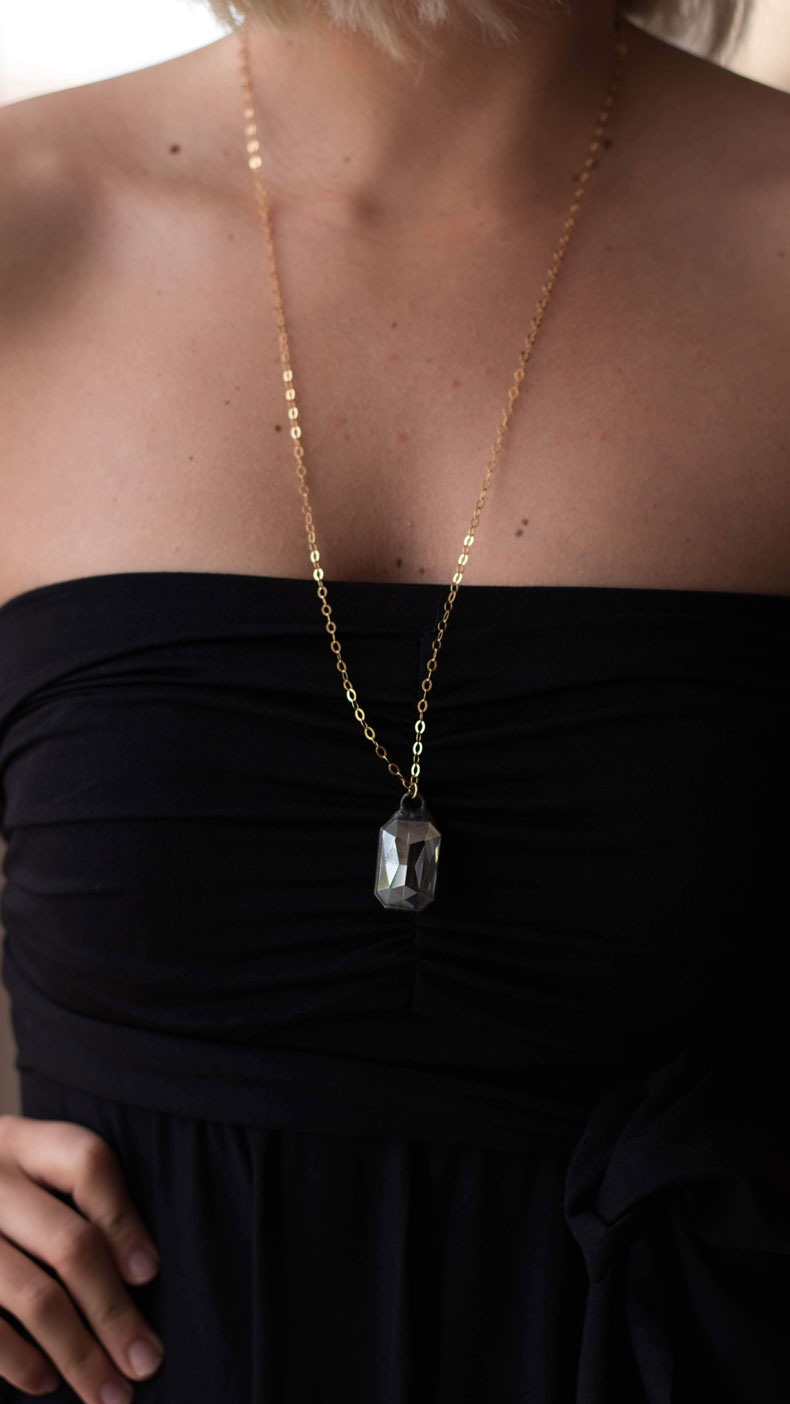 I hope this weekend getaway guide helps you pack your suitcase and get you ready for your trip. Adventures await.
Remember to pack light, smart and enjoy your trip. Last thing, if you are looking for a beautiful weekender to carry all the goodies in, check out our gorgeous Jamie Weekend Bag. You won't regret buying this beauty. She's carefully crafted of genuine leather. You WILL fall in love with it!
Do you have any tips for travel? Fun destinations you would like to share with me?
Send them to me! ruby@vibeageboutique.com
Safe travels!
XOXO,
Ruby