Ladies, stop scrambling for Valentine's Day outfit ideas—there's no need! Vibeage Boutique has inspiration for the most romantic day of the year and beyond. Why not fill your closet with date night outfits that don't have an expiration date? Shop for a special occasion, but purchase pieces that you can wear again and again. That way, you get plenty of bang for your buck, plus you have a killer outfit that you can bust out for future date nights.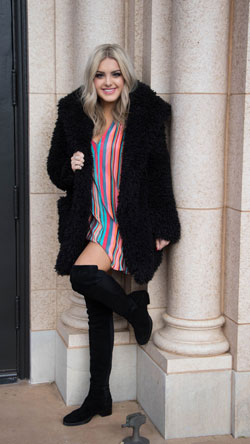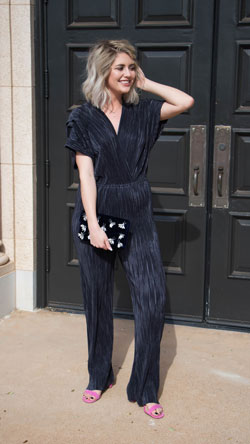 A Dress That Says It All
You can never go wrong with a dress, but you have to choose a frock that makes you feel like a goddess on high—because you are! Modern Valentine's Day outfit ideas don't focus on the color red or an abundance of cheeky hearts, thank goodness. You can still slip into a little black dress, such as a beaded black dress with a '60s-inspired silhouette or a slinky slip dress. Leave him speechless when you show up in decadent velvet. Stop his heart in a shoulder-baring frock paired with suede boots. Shop for boutique dresses that you can wear during dates throughout the year. No reason to limit your style savvy to February, is there?
A Jazzy Jumpsuit
Jumpsuits are taking over the world, and why not? There's nothing more convenient or time-efficient than a complete one-piece outfit. Jumpsuits are arguably more comfortable than dresses because, although they're delightfully dramatic and capable of appearing quite formal, they're essentially pants. They're practically dresses with pockets, which is just about the best thing in the entire world. The only other detail you need to concern yourself with is your footwear. Since jumpsuits are statement pieces, choose shoes that stand out and don't get lost. Opt for chunky booties, strappy sandals with a sky-high heel, or thick platforms.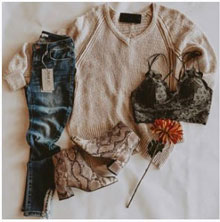 Casual Romance
There are no hard rules requiring all date night outfits to be fancy. You have to stay true to your personality and your personal style above all else. Don't force yourself into a dress because it's a special occasion and you feel like it's the Thing to Do. Wear what makes you feel comfortable, confident, and gorgeous! If you and your Valentine are a laid-back, easygoing couple, feel free to wear a funny sweater and your favorite pair of jeans. Style your hair any way you like and go for a natural makeup look—or no makeup at all. Remember, eating pizza and watching Netflix is romantic if you're with someone who gives you butterflies.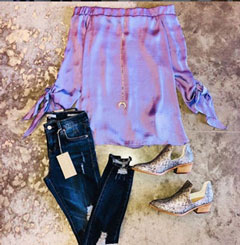 The Perfect Separates
What kind of Valentine's Day outfit ideas can you come up with on your own? Browse through separates, and create a unique ensemble that's unexpected and refreshing. You can look for an eye-catching midi skirt, then pair it with a complementary top. Try your hand at mixing patterns or color blocking. Put together a monochrome outfit that focuses on a single color, then shop for accessories that make a splash. From sweaters and skirts to button-up blouses and jeans, you can take full creative control of your date night rather than relying on ensembles that are ready-made off-the-rack.
The best Valentine's Day outfit ideas appeal to your aesthetic. Stay authentic to yourself and your sense of style as you browse through dresses, sweaters, skirts, and shoes. What's your favorite look to wear on date nights? How do you dress up for special occasions? Share your tips with us!