Hey gals,
Today we are talking about denim & denim rules for 2018. If you're anything like me, shopping for denim can either leave me jumping for joy and feeling good or it can make me run out of the store with tears in my eyes making a beeline for the pretzel shop. (I am not an ice cream person but give me a warm pretzel with cheese and mustard and I'm there.) Denim can be so overwhelming to shop for but once you find a fit and brand you love, it makes it so much easier to purchase in the future. I wear jeans about 98% of the time... leggings the other 2% of the time when it's actually appropriate. If you are going to splurge on an item, I highly recommend investing in a great pair of jeans for yourself.

So lets get started on finding the perfect pair.....
As a mom of 2 kiddos, finding the perfect mid-high rise denim is #1. While I often dream of the times when low rise were my jam and I lived life carelessly, life has changed and high waist jeans are always my go-to I am a curvier girl so Dear John denim line is my all time favorite. High waisted jeans have made a comeback and we aren't complaining. After all, you can count on them to hold everything in and the wider fit is good for the curvier ladies (I see you, girl). The Dree Gisele High Rise Skinnies are #1 for me.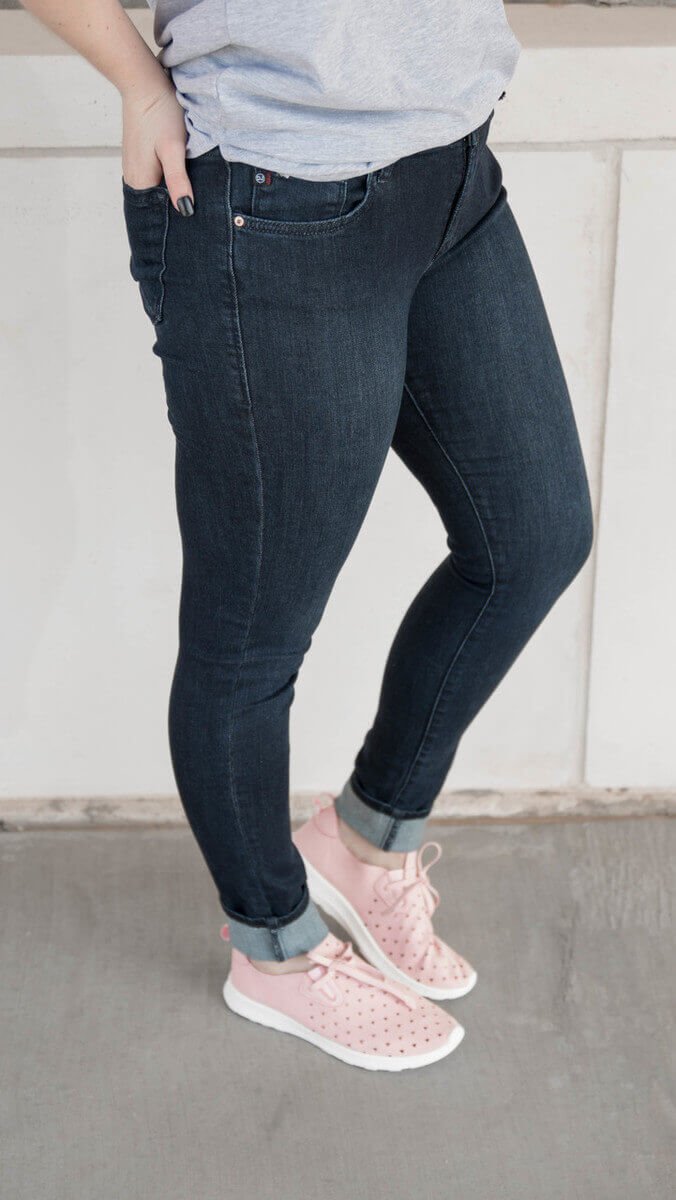 Next up denim wash.
Picking out the perfect wash is overwhelming in itself because there are so many to choose from. I, personally, tend to gravitate towards a darker wash. I feel like they give you a dressier look without having to try. I am all about a versatile pair of denim. Be mindful of lighter bleached washes or lines because they tend to magnify certain problem areas for some of us like the thighs and hips. I recommend giving them a whirl in the fitting room just to find out if they are your style or not. The Dear John Northside Joyrich Ankle Skinnies are on replay for me. The mid-rise cut and lighter wash pair perfectly with everything and don't have harsh lines to accentuate problem areas.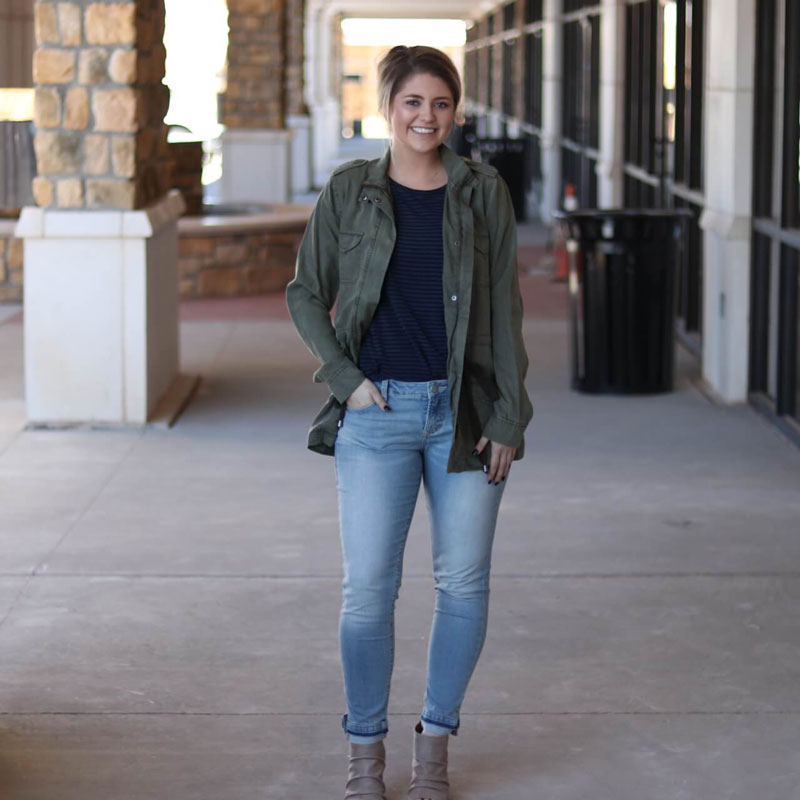 Size up & Size Down
We can't deny that the worst part of trying jeans on is the size. Ohhhh the dreaded size. You know we all swear we were 3 sizes smaller 3 stores ago (cue the tears and the major drop in self esteem). We ALL face it but I am here to tell you HOLD ON. Sizing can vary from brand to brand and cut to cut. Always take the size you think you are, a size below and a size above with you to the fitting room. I cannot tell you have many times I have helped customers and they say, "OH, a size 24 would NEVER fit me." Low and behold -- here she comes rocking that 24 like nobody's business. Don't be so hard on yourself and be open to different sizes when trying on jeans. No matter the number -- you are a beauty -- remember that!
Embellished Denim --- Tween styles
We are saying YES to so many embellished styles but we are running from the tween crystal embellished denim (think Miss Me Jeans Circa 2004) and going for more classic styles that are not as flashy. We are saying yes to pearl embellished denim & patchwork denim.
White Denim
You can wear white denim any time you want. Break the rules.. Live a little! We LOVE this new trend. We are now unofficially in spring so we are pulling out all of our white denim. Keep an eye out for our favorite cuts/styles. That's a whole other blog. Here is a look at one pair we are obsessing over. Our 1 Denim White Skinny are perfect for all of your spring looks.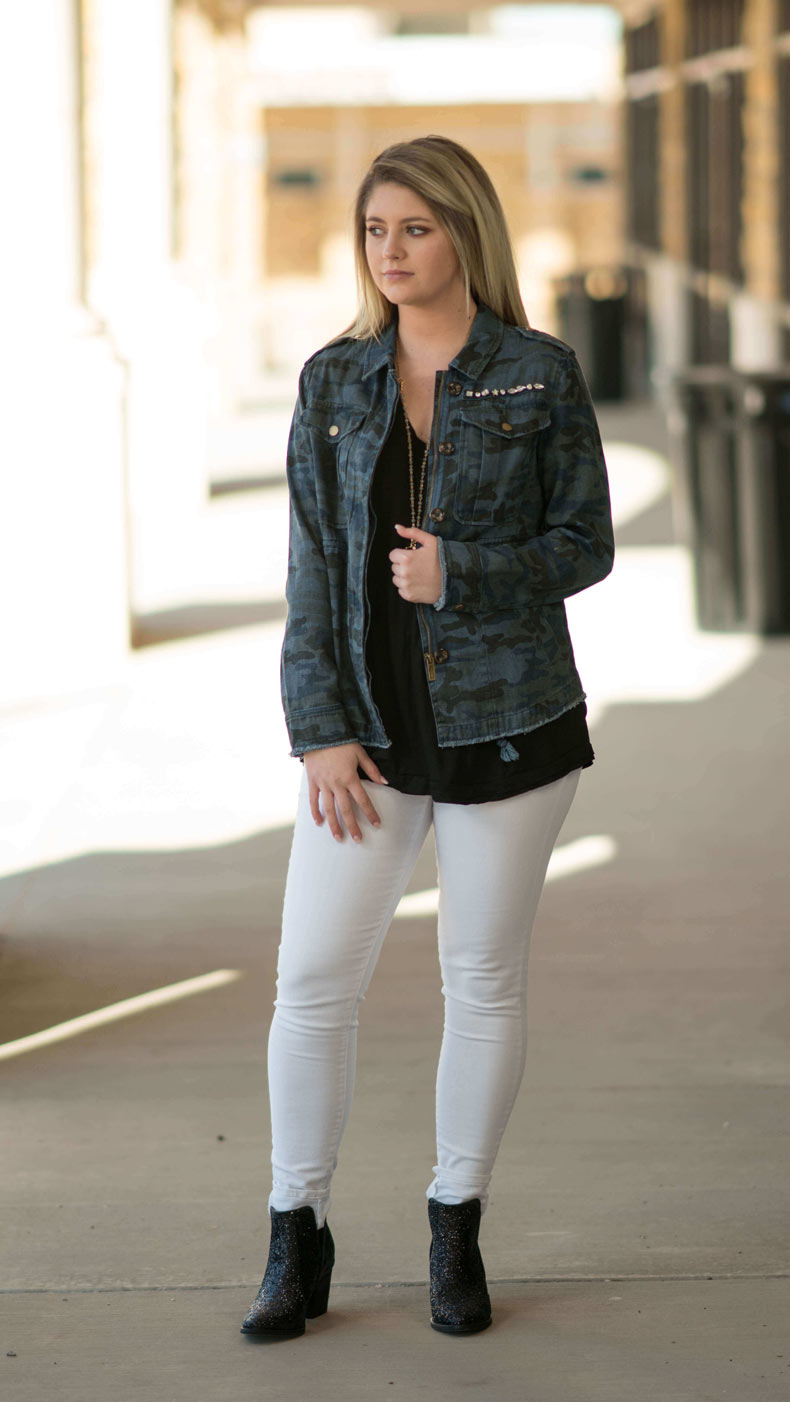 So there ya have it, our guide to when to say yes, no & when you run from denim.
Hope this helps you in making a decision on your denim adventures. Remember to be kind to yourself & don't let the harsh fitting room lights get ya down! Happy Shopping, gals!
XOXO,
Ruby